Time Book and coin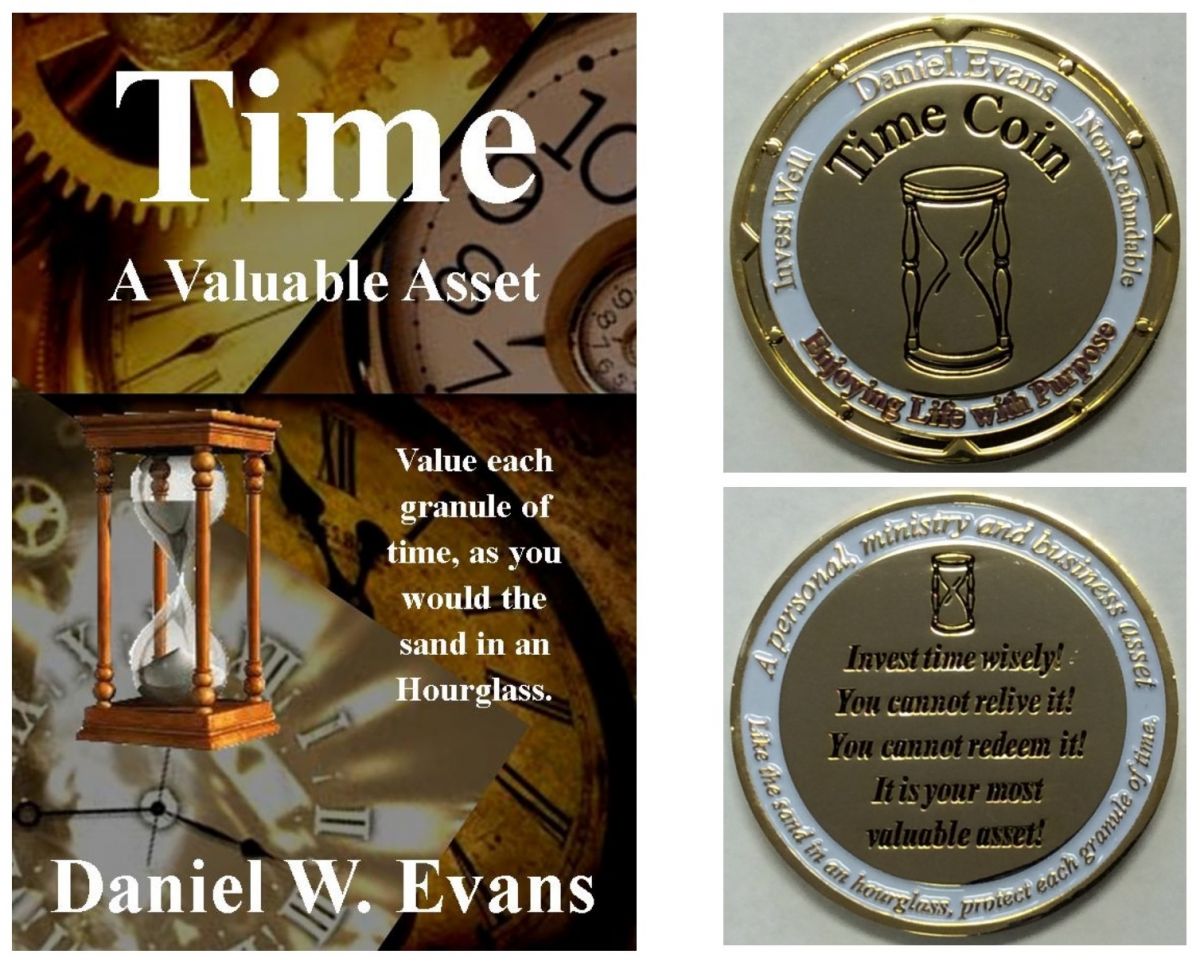 Time - A Valuable Asset
Front View of Booklet
Back View of Booklet
'Time - A Valuable Asset' is a booklet written by Daniel W. Evans. He shares from his years of experience of managing time for himself and others in business and church leadership. As a church leader he has also learned how to help others incorporate time management procedures into their daily lives to manage their own time.
We are the best managers of our own time. No one can manage our own personal time as well as each of us can and we still have trouble.
Time is precious. You cannot replace it. In addition, no matter how hard we try, we cannot move time backward or manipulate it in any way. We have a certain allotment of time. Therefore, we must manage it and spend it well.
My Favorite things in life don't cost any money. It's really clear that the most precious resource we all have is time. ~ Steve Jobs
Here are some thought provoking questions and comments to help you examine how your time is spent.
Are you investing your time properly?
Let us be more specific. Are you investing your time in the right people?
How many times have you thought that someone is holding you back?
Hopefully, you are not the one holding someone else back. The mistake of not investing in the right people is made by each of us. However, it is easier to see in others than ourselves.
Book Chapters
Time Control
Tools to Monitor Time
Managers of Our Own Time
Time Priorities
Gifts of Time
Time Investment Misconceptions
Proper Time Investments
Setting Your Time Straight
The Time Coin
The Time Coin
This coin was designed to accompany the book, 'Time – A Valuable Asset.' The coin with an attractive stand can be used as a reminder throughout the day of how we are investing our time. It can be carried in the pocket or placed in a line of sight area on the stand. The last chapter of the booklet explains the use of the coin.
A low profile gold finish stand is available.
The professional and brilliant look of the coin and matching stand will add to any desk or shelve.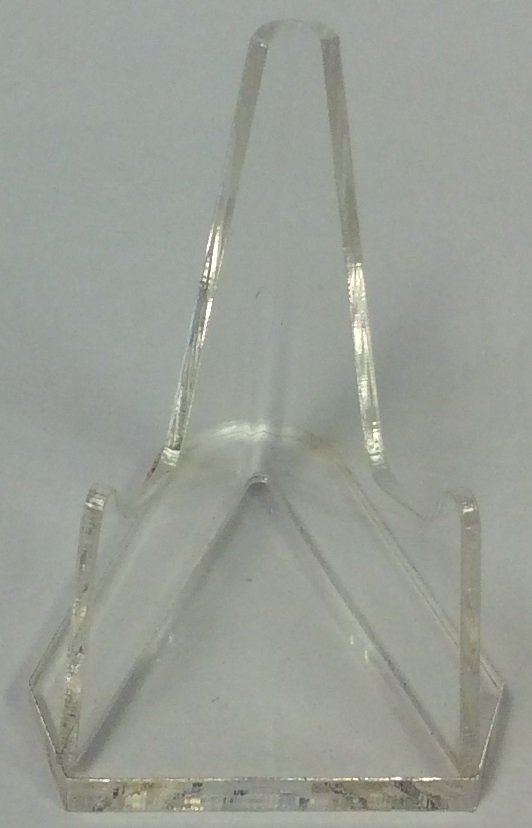 A high profile clear acrylic stand is available.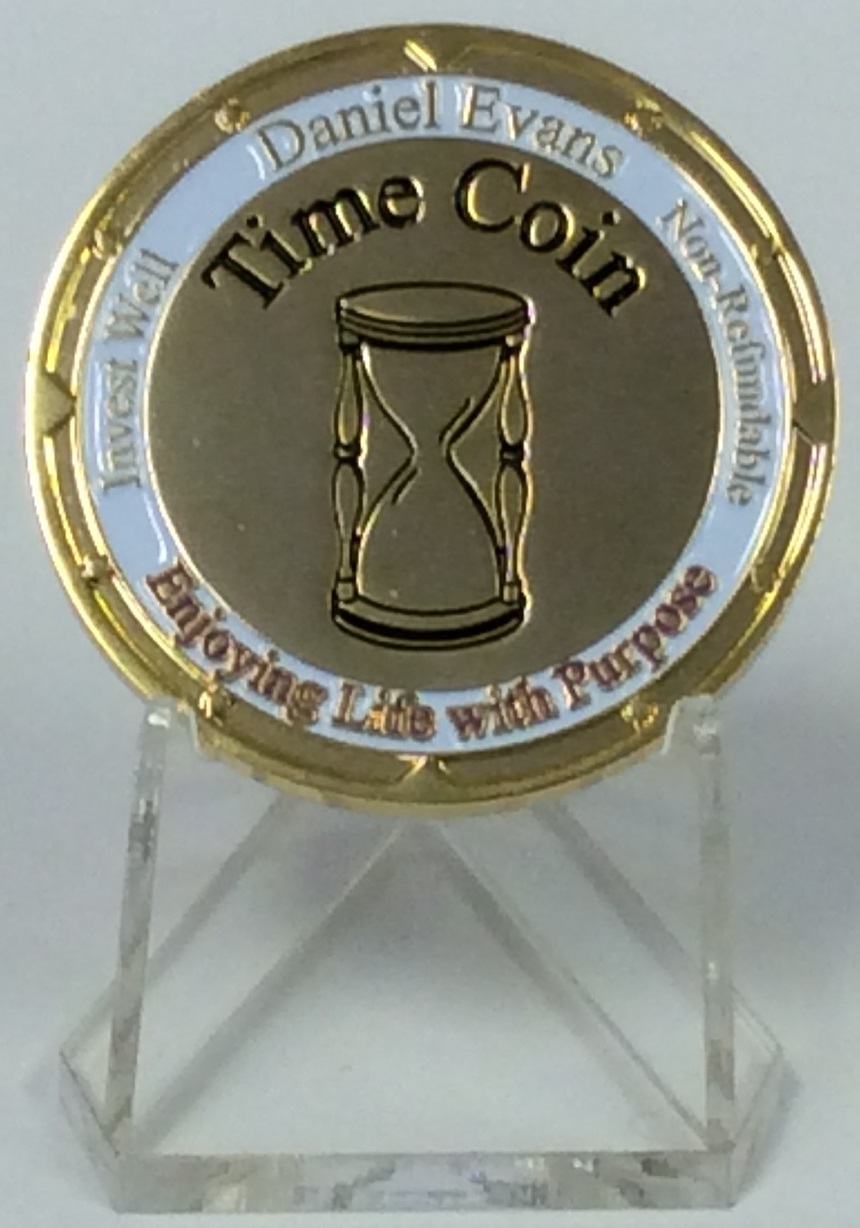 The coin with its reminder text on the face and back seems to stand out with this higher profile look.